Now at
Olympic College



Online Language Courses
Communicate Effectively Without Spending Years Learning A Language
These innovative, interactive courses have been designed to help professionals learn job-related phrases specific to their line of work.
For job seekers, learning functional Spanish skills can help you land a new position and some employers will pay added salary incentives for work-related language skills.
Even more important, for those working in public safety, healthcare and education, comprehension of certain job-specific Spanish phrases is crucial to the safety and well being of all involved.
What Our Students Are Saying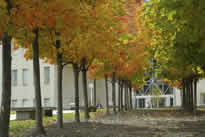 Learn Quickly and Effortlessly Without Any Confusing Grammar Rules
An easy-to-use, interactive audio-visual Spanish course you can access online 24/7. Learn how
No prior knowledge of Spanish is required or necessary to start learning today.
No pressure - learn Spanish at your own pace at home, at the office, anywhere with an internet connection.
Receive instant feedback to help you reinforce and retain the Spanish vocabulary that you've learned.
Our program automatically records your progress allowing you to immediately pick up where you left off.
You can print out the Spanish vocabulary to take with you for reference on the job.
Take and repeat lessons as often as you like to help improve retention.
Have a question about a particular work related Spanish phrase you need to learn? You can email your teacher and receive a quick, personal response.
Includes a range of fun games to help test and reinforce your new Spanish skills.
Occupational Spanish Courses
Business and Travel Courses
Public Safety Courses
It Makes Sense to Learn Spanish During an Economic Recession
In this era of economic uncertainty, taking online courses can give you added job security. During layoffs, your employer is more likely to keep someone who has taken the initiative to learn job-related Spanish. In the event of a job loss, the skills you learn here will make your resume more attractive to new employers. And when the economy stabilizes, Spanish gives you an advantage that will continue to be a professional asset in the years to come. Our affordable, online continuing education courses also save you the time and added expense of gas required to travel to a school campus. Enroll today and discover how we can help you "recession-proof" your career.