Online Spanish Classes For Adults
Congratulations on taking your career to the next level. MySpanishTeacher's online convenience means that you can learn what you want, when you are ready, and on your terms. Access your course from anywhere in the world with an internet connection. Your learning is always within reach.
By delivering our courses and services electronically, MySpanishTeacher.com is an American company with a Green Sensibility helping to preserve the environment for generations to come.
Occupational Spanish
Public Safety Spanish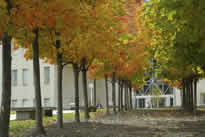 Are You a Continuing Ed Director or College Administrator?
Offer a variety of language courses and earn revenue with every student that enrolls. See our complete Partnership Program Details, or call 303-954-4875 for more info.