Offer Language Courses at Your Organization

Tap into a growing market
We help colleges, universities, and other organizations target new revenue sources with turnkey online language programs. Partner with us and you can start offering our quality online language courses to your community.
By partnering with MySpanishTeacher, there are no development costs normally associated with developing online language course. The MySpanishTeacher partnership program has no up-front costs or investment costs.
It is a complete solution. Here is how it works:
We will build, host and maintain a complete cobranded website with a catalog of our courses
You promote the online language courses, using your existing brochures, catalogs and your website
Students enroll in the online language courses
Earn revenue with every student enrolled
Your organization earns revenue with every student enrolled. If no students enroll, you don't owe us anything, Generate revenue for your organization with minimal work and no investment required.
Top quality language courses
No hardware or development costs
No startup charges
No long term agreement
No recurring costs
Cancel anytime
Absolutely no risk
Request Information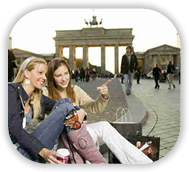 Get started today. Click here
Or call 303-954-4875 for more information.