Foreign Language Course Reseller Program

Tap Into a Growing Market With a Complete Revenue Plan
Drive new revenue with our fully hosted and supported online learning solution. At MySpanishTeacher, we seek reseller partnerships with colleges, universities, and organizations who share our commitment to providing the highest quality online language education. Our clients come from healthcare, education, public safety, and financial sectors. The conversational language courses are designed for travelers, explorers, tourists and doing business abroad.
Our reseller solution allows you to concentrate on attracting customers and generating revenue!
By partnering with MySpanishTeacher, you avoid high development costs normally associated with developing an online language course. The MySpanishTeacher partnership program requires no up-front fees or investments.
We provide a complete turnkey solution. Here is how it works:
We will build, host and maintain a complete co-branded website with a catalog of our courses
You promote the online language courses, using your existing brochures, catalogs and your website
Students enroll and you receive a monthly commission check
Earn revenue with every student enrolled
Your organization earns revenue with every student enrolled. If no student enrolls, you don't owe us anything. Generate revenue for your organization with minimal work and investment.
Top quality language courses
No hardware or development costs
No long term agreement
Marketing support
No recurring costs
Cancel anytime
Absolutely no risk
Request Information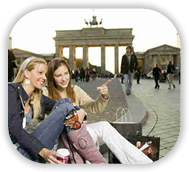 Get started today. Contact us today
Or call 303-954-4875 for more information.